As soon as you invest in a live Select-Invest deal, within the "Portfolio" section you will see an option to compound your interest for each eligible loan part.
Below please see the Portfolio section.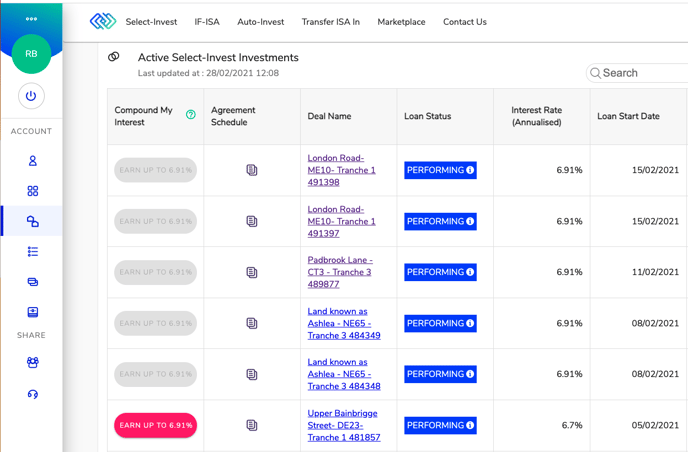 There is only one highlighted Pink button in the "Compound My Interest" column. Here, the client is on simple interest-earning at 6.7%*. If the client wants to earn 6.91% compounded interest*, all they need to do is press the highlighted pink button. This will automatically make this loan amount earn compound interest from the day of selection.
Interest prior will be paid by the end of the month up to the compound selection date. Thereafter, interest will be paid on maturity of the loan.
*Capital is at risk and Kuflink is not protected by the FSCS. Past returns should not be used as a guide to future performance. Securing investments against UK property does not guarantee that your investments will be repaid and returns may be delayed. Tax rules apply to IF ISAs and SIPPs and may be subject to change. Kuflink does not offer any financial or tax advice in relation to the investment opportunities that it promotes.