If you do not verify your identity as part of registration, you can return and complete this at a later time by selecting "complete your profile" which will appear on the dashboard page on the platform.
To successfully complete your identification check
Log in to Dashboard
Take a Photo of a Valid Government Issued Photo ID following above Tips
Passport
Driving License
National identity Card
Take a Selfie of your face
If you prefer, you can email hello@kuflink.com with ONE form of photo ID (either a passport, driver's licence or National Identity Card). Which will help get you over the finish line.
We will ask for re-verification when your

ID expires.
To successfully complete your identification check, you will need to take a photo of a valid government-issued photo ID, e.g. passport, driving licence, or National Identity card and a picture of your face.
These checks are solely to verify your identity, are not a credit check and will not be visible on your credit record.


Some tips to ensure the identity verification goes smoothly:
Take a clear photo of your ORIGINAL IDENTITY DOCUMENT ('ID') only, where every single detail is readable without any blur.
Please ensure the whole number located at the bottom of the Passport is within the picture
Please only upload JPEG, PNG or PDF files.
Take the photos somewhere brightly lit
Turn flash off to avoid glare on your ORIGINAL ID
Make sure the details on your Kuflink profile match the details on your ORIGINAL legal document, i.e. Thomas not Tom where applicable
Make sure that your ORIGINAL legal document has at least 3 months validity remaining
Please DO NOT UPLOAD PHOTOS OF COPY IDENTITY DOCUMENTS
Please DO NOT UPLOAD SCANS OF COPY IDENTITY DOCUMENTS
Please DO NOT UPLOAD an UPSIDE down or ONSIDE picture
Please DO NOT UPLOAD a small image at the top of an A4 sheet (the scanner is looking for the whole number at the bottom of the A4 sheet)


Examples of how your proof of identity documents should be uploaded.


Passport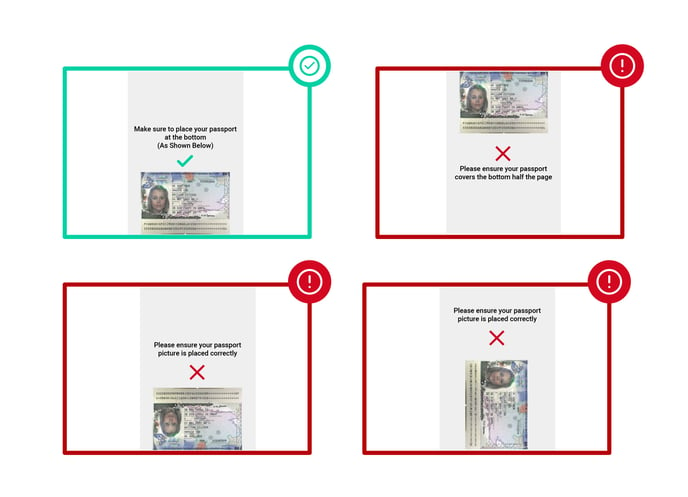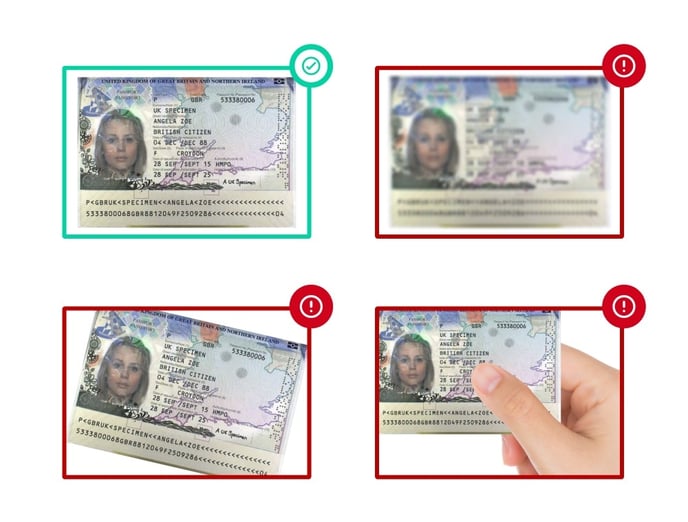 Driving License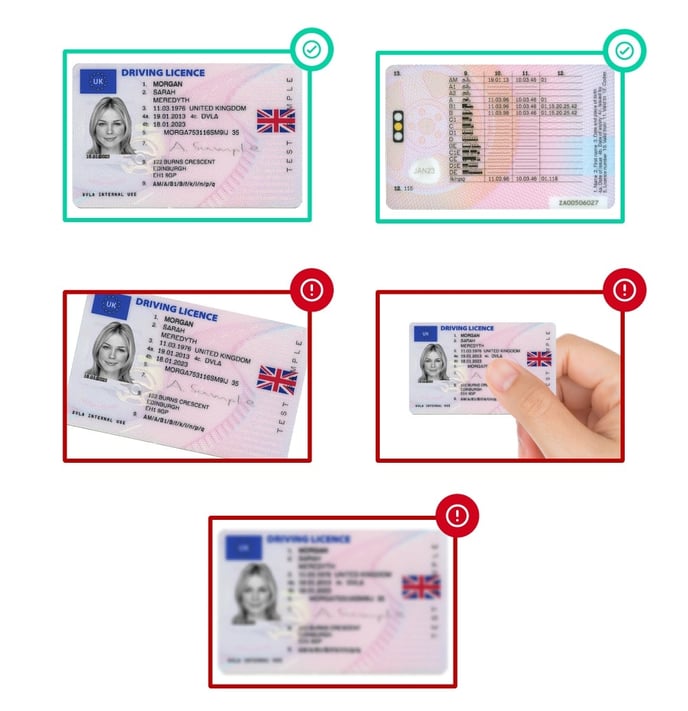 EU ID Card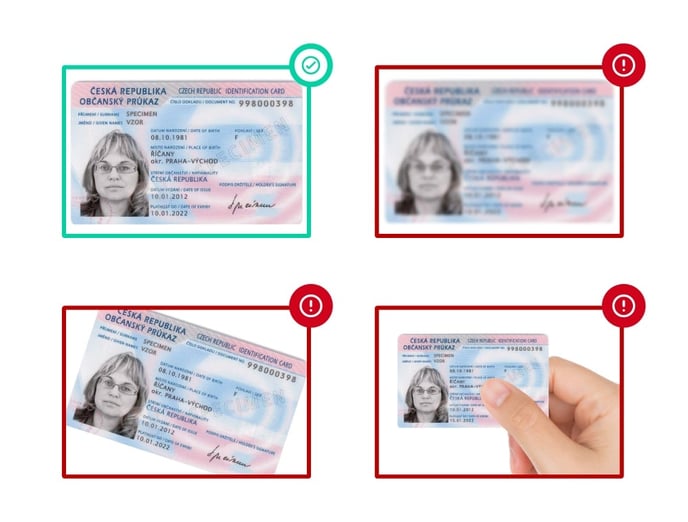 In most cases we can verify your ID within minutes, we'll email you as soon as it is confirmed.
Should you not have any of these documents, please get in touch via email :
hello@kuflink.com or online chat
as we still can help onboard you using our specialist service providers.