There are some FSCS protections available against Kuflink as a P2P Firm and an adviser on its own P2P agreements.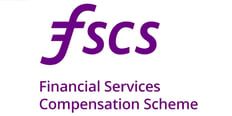 FSCS protects "uninvested" funds


The FSCS protects uninvested funds held in wallets up to £85,000 in the event of bank or Kuflink failure.
Further, you have

full client money protection

in the event of Kuflink failure.

All monies received from you and held on your behalf in your wallets will be treated as Client Money in accordance with the FCA's Client Money Rules (CASS 7).
Kuflink has a Client Money Account with Natwest Bank Plc for the purpose of safeguarding your funds. The Client Money Account is covered by a Client Money Acknowledgement Letter signed by the bank. You agree to the holding of your Client Money in this way.
If Kuflink were to cease trading, the funds held as Client Money would not be treated as our assets. Your funds would be classified as being held under a Statutory Trust and we would always seek to comply with all relevant obligations placed on us as a Trustee.


FSCS, generally, does not protect investments in P2P loans. But there are exceptions.



The Financial Services Compensation Scheme (FSCS), in relation to claims against failed regulated firms, does not cover investments in P2P loans.
You may be able to claim if you received regulated advice to invest in P2P, and the adviser has failed or if the advice was from Kuflink and Kuflink then has failed. Try the FSCS investment protection checker here.
Protection from the Financial Ombudsman Service (FOS) does not cover poor investment performance. If you have a complaint against an FCA-regulated platform, FOS may be able to consider it. Learn more about FOS protection here.
Updated 12th July 2023